History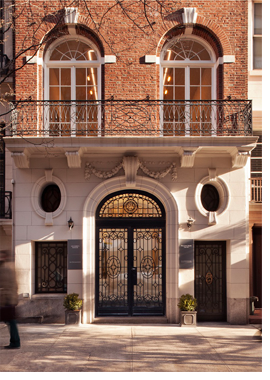 Opened in February 2013, Van Doren Waxter represents the evolution in the partnership between John Van Doren and Dorsey Waxter who worked together for 15 years at Greenberg Van Doren Gallery. Van Doren Waxter works extensively with artists' estates including those of James Brooks, Richard Diebenkorn and Alan Shields. The gallery also focuses on secondary market business, specializing in works by artists including John Chamberlain, Sam Francis, Helen Frankenthaler, Hans Hofmann, Ellsworth Kelly, John McLaughlin, Robert Motherwell and Ed Ruscha. In addition, the gallery produces innovative exhibitions of artists with whom Van Doren and Waxter have worked in the past.
In 2007 the gallery opened
Eleven Rivington
in New York City's Lower East Side district. Directed by Augusto Arbizo, Eleven Rivington focuses on finding new talent and developing the careers of international artists who have had little previous exposure in the US.
Van Doren Waxter is a member of the Art Dealers Association of America (ADAA).
For information on appraisals, please visit the ADAA's website
here.
Van Doren Waxter does not accept unsolicited artist submissions.